Hoh Environmental Health Laboratory
Professor Eunha Hoh, Ph.D.
School of Public Health, San Diego State University
Welcome!
Dr. Eunha Hoh's Laboratory is part of SDSU's School of Public Health. Our group addresses public health research questions through molecular-level analyses of chemical contaminants and biomarkers.
Open Graduate Student Positions
Funded positions are available for incoming students. For information on the MS Environmental Health Sciences program, see
here
. For more information
contact Dr. Hoh
.
A description of our research can be found in the SDSU NewsCenter article and video "Toxins in our Midst". Example projects are:
Our recent journal article Fish Oil Contaminated with Persistent Organic Pollutants Induces Colonic Aberrant Crypt Foci Formation and Reduces Antioxidant Enzyme Gene Expression in Rats was selected as an Editor's Pick by The Journal of Nutrition (August 2017).
The Hoh Laboratory is a member of the SDSU Blue Gold Area of Excellence, and the Scripps Center for Oceans and Human Health.
Group Member News
August 2017 Jennifer Cossaboon started the DVM/Ph.D. Dual Degree program at the School of Veterinary Medicine, University of California Davis.
May 2017 Jennifer Cossaboon received the Hanlon Award for Outstanding Graduate Student in the SDSU Graduate School of Public Health.
April 2017 Chelsea Basirico started a position at the U.S. Naval Hospital.
December 2016 Jennifer Cossaboon successfully defended her thesis: "Enhanced Cataloguing of Halogenated Organic Compounds in Marine Mammals of the Southern California Bight Using a Non-Targeted Analytical Method."
September 2016 Cuong Tran started the M.D. program at the University of Washington Medical School.
August 2016 Raisa Luna started a position at the Department of Environmental Health, County of San Diego.
July 2016 Jenn Cossaboon was elected to the board of the Southern California SETAC Chapter.
May 2016 Jenn Cossaboon was awarded the 2016 Southern California SETAC Chapter's Graduate Research Grant.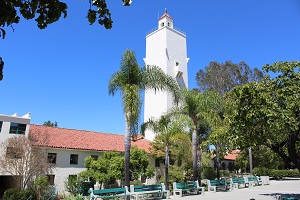 SDSU Hardy Tower
Water Treatment (Orange County Water District)
GCxGC-TOF/MS Advanced Instrumentation
Laboratory